Meet Kimberly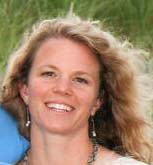 Kimberly Robbins
Department: Sales, Rentals
Title: Owner
Website: www.ChathamVacationRentals.com

Kimberly Robbins is a Cape Cod native raised in Chatham. She graduated from Chatham High School and attended the University of Arizona in Tucson. She lived in Boston for 9 years and was the Principal of a financial planning firm in Newton, MA. She oversaw the asset allocation as well as compliance for all of the investment portfolios. She and her husband Rich moved back to Chatham full time in 2001 to take over what was formerly Bearse Real Estate and became Chatham Vacation Rentals and Chatham Shores Realty. She enjoys spending time with her sons, enjoying the many beautiful, local beaches, running, competing in triathlons, going to the gym, volunteering at the schools, and working on their antique home in South Chatham. She is also a comissioner on the Chatham Parks and Recreation Commission. If you are looking to purchase a home in Chatham or surrounding areas, Kimberly can assist you in finding the right property for you and your family.